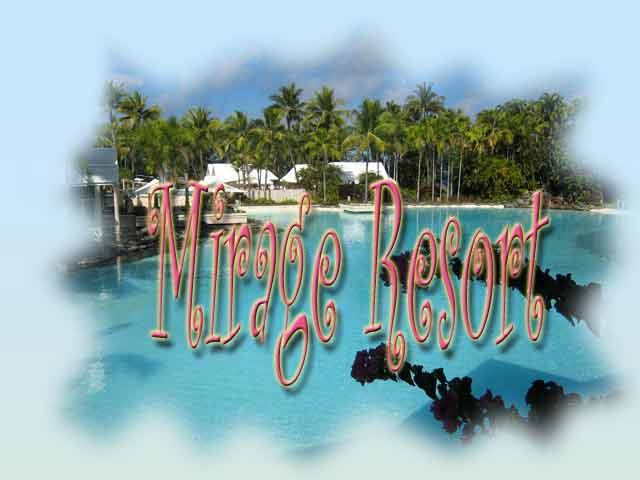 Queensland, Australia




Port Douglas




Trip Day Thirty-five: Sunday, October 28, 2007




Sheraton Mirage Resort
Owen Tyler Relaxes in Mirage Lobby

We had to wait a few minutes before we could go to our room, so we explored the Mirage Lobby.
Spacious Lobby

This lobby will hold the crowds attending very large gatherings.
Among the shops on the far side of the lobby is the tour office. These folks know what tours are available, and can guide you to good choices and book the tours for you. We had already made our reservations via the Internet before leaving home, so we didn't need their services.
They bring the outside in with glass walls on much of this lobby.
Owen Boards Cart Bound For Our Room

A young man at the concierge desk at the port cochere prepares to ferry us to our room.
Click any image to go to the next page.