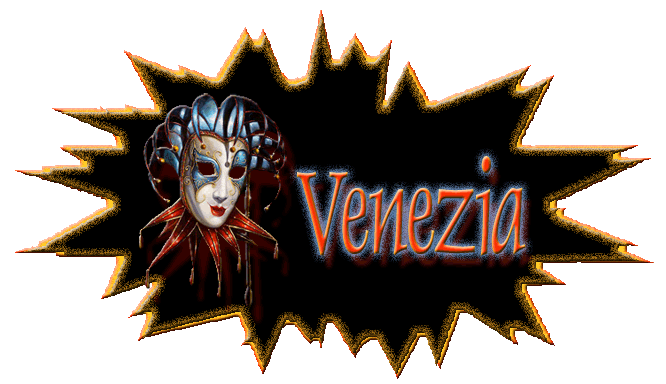 Welcome to Venice
People often buy two things when they visit Venice,
they are Murano glass and masks.
( Please be patient, this page may be slow to load. )
Owen and Pat Tyler visited Venice at the end on a transatlantic cruise on ms Rotterdam,
and their friends, Ernst and Gertrude Meyer, visited twice, after two Mediterranean
cruises on the same ship. Pictures taken on those visits are presented in this
section of Tylers' Travels Web Site.


Gertrude Meyer selected this mask.
Murano Glass Bottle
To make a positive identification of the piece on arrival at our home,
the salesman had Pat write her name on the bottle when Owen & Pat Tyler bought it.


Gertrude couldn't leave this one in Venice.
Now that you've seen our Venetian treasures, now we'll show you some of our pictures of the city.

Click any image above to go to the next page, or use the navigation buttons below.