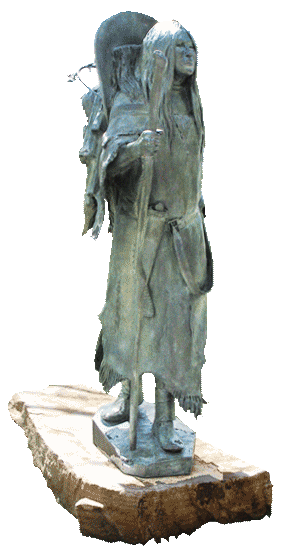 Sacagawea

We can share these pictures taken in the sculpture garden with you. Gracing the walls of the galleries, are some outstanding examples of contemporary western art. If you enjoy western paintings, of the cowboy genre, beautiful wildlife scenes, and some that will make you chuckle if not laugh right out loud, this museum is a must see when in Boulder.

They reproduce the beautiful paintings that grace their walls onto greeting cards. So if the original is over your budget, if it is available at all, you can take a token of your pleasure with you in the form of a greeting card.

Their Web site beautifully illustrates the treat in store for you on a visit.